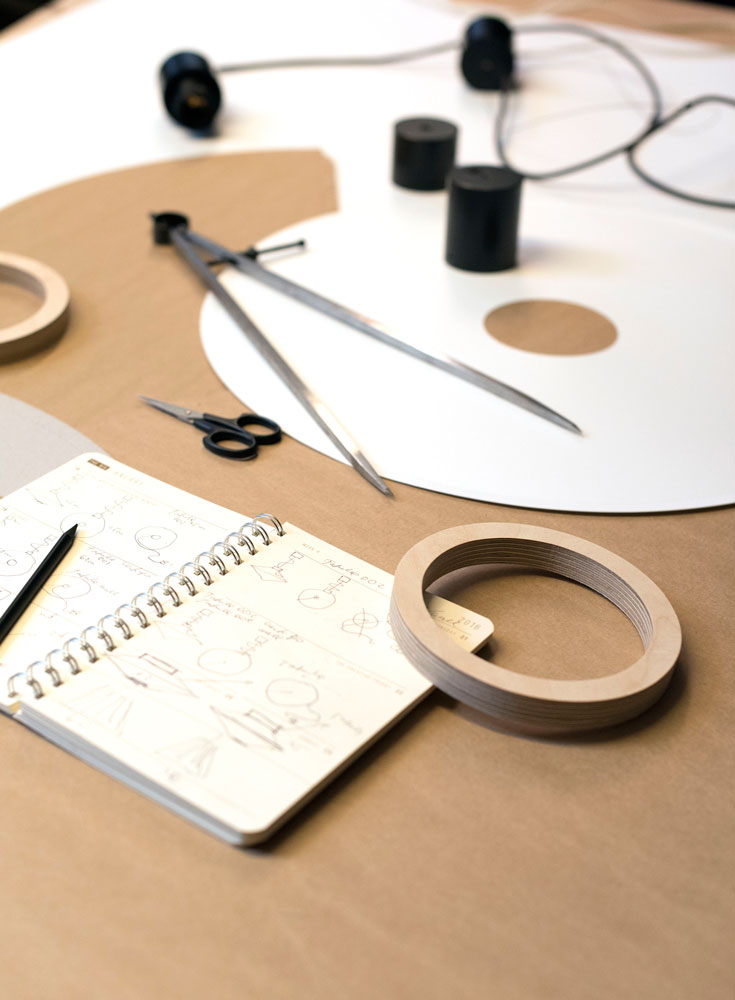 The company "Etmono", creating innovative lighting fixtures already for 10 years, particularly distinguishes by subtle examples of industrial design, eye-catching simplicity, and heart – by poetry. The company's motto "Poetry of Shadows" is embodied in lighting fixtures by imprinted texts of poetry. Playing by poems and forms reflecting environment naturally dictate the company's creative concept.
Purified functionality and inclusive minimalism of high-quality products. Clean lines, geometry and plastic materials emit aesthetics of symmetry. Thus light evokes emotional memory, and lighting fixture of "Etmono" provides it with a shape.
Lighting fixtures, embodying the inner state by poetry, also reflect the peculiarities of life, if traveling or moving much, "Tatula" can be taken together as a favorite pillow. Lighting fixtures made from eco-friendly plastic are lightweight, unbreakable, occupy little space, simply folded and spread out.
The greatest advantage of "Etmono" is universality. They are easily transformed, so the same lighting fixture can perform a lighting function of room filling and the specific area or highlighting an object. Ceilings, walls, floors – anything can become a basis of "Etmono".
This makes them easy to be customized both, in a professionally planned modern interior as well as in the environment dedicated for mobile lifestyle: in changeable rental spaces, intimating lofts or settling down your first home. "Etmono" sounds as delightful sense of individuality and a joy of experimentation dictated by life circumstances.
They can be a short-term solution when finding a perfect idea of lighting for your home. Or can unintentionally become a detail of the interior protecting poetical memories. Stylish simplicity adapts to the rhythm of your life, so you will easily move your precious stories into a new home. Or will leave them for enjoyment of others, because for "Etmono" is important not only convenient functionality, but also an attractive ratio of price and quality for a settler.
The interior of new home is the feelings generated by entirety of the details: from the narrative chosen to the light segments deployed in the appropriate areas. Lighting fixtures of "Etmono" reflect a youthful lifestyle and emit energy, inspiring creative searches. Because birth of a lighting fixture the same is a unique creative process that does not have an end, but distinguishing by a clear vision. "Etmono" is a modern approach to the light.
CONTACTS
UAB "JMP Group"
Etmonų str. 4
Vilnius, LT-01305
Tel./Fax: +370 5 2331222
Mobile phone: +370 618 51818
E-mail: info@etmono.com
www.etmono.com
Bank Address
AB "Swedbank"
Bank Code: 73000
SWIFT: HABALT22
Company Code: 300111338
V.A.T. No: LT100001671510
LT557300010089613680